Sunday, 16 August 2009
Just a heads up on a few mixes I believe are bangers.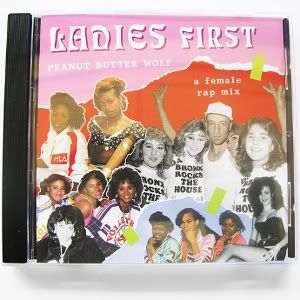 PEANUT BUTTER WOLF - Ladies First
A ladies rap mix. I think MCs with 2 X chromosomes are hard. Jazzi Love, MC Shay, Peaches & Cream, DW & Party Crew, Monie Love and so on. Dope.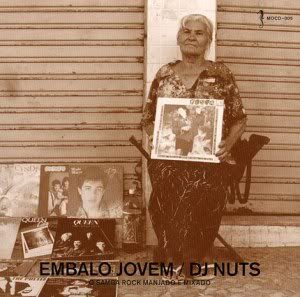 DJ NUTS - Embalo Jovem
This shit is raw. Brazilian murder music at it's best.
J.ROCC - Cold Heat Mix
J.Rocc aka the Funky President. And he's dropped this heavy. Some nice 60's phychedelic briefly thrown in too.
Was a toss up between the two James Brown mixes and Cooking Ingredients.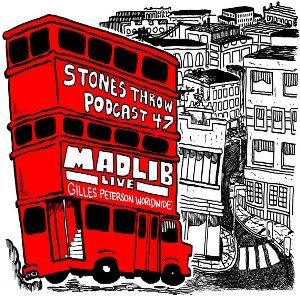 MADLIB - Radio 1 mix
This was aired on Radio 1 while Madlib and J.Rocc were touring Europe back in May. Some crazy joints on this one; Prince Jazzbo, Byron Miller, Thai Soul Compilation, Irio DePaula etc...
MAYER HAWTHORNE - Hawthorne Radio (Stones Throw podcast)
Lovely soul/R&B mix. Some of my favourite artists are on this; Martha & The Vandellas, Smokey Robinson and The Miracles, The Precisions, Marvin Gaye etc. Very nice.
Sunday, 9 August 2009
Oh No is flipping Ethiopian records for his new instrumental joint Ethiopium. For his last instrumental record he sampled Turkish records for Dr. No's Oxperiment. His older brother Madlib has also flipped movie scenes, Indian records and unreleased Blue Note material. Japan and Africa are next on the cards apparantly.
Brasilintime is a documentary whereby Coleman and B+ travel to Sao Paulo, Brasil to enlist local drummers to help compile a break record. With help from Madlib, J.Rocc, DJ Babu among others. Performances are beautiful almost.
www.mochilla.com
.
[RIP DILLA]